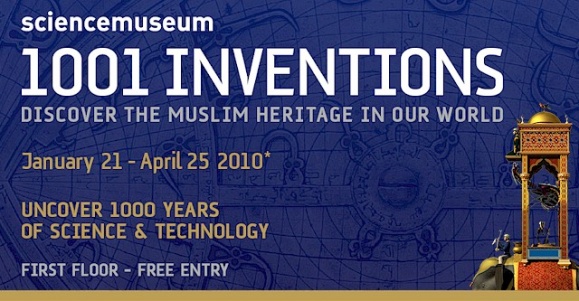 Dates: 21 January till 25 April 2010 (temporary closure 25 Feb to 12 March 2010)
Times: 10am till 6pm every day. Entrance is free of charge.
Location: Science Museum, Exhibition Road, South Kensington, London

What is the secret behind the way we write numbers?
When did scientists first discover how we see?
Who drew the oldest surviving map showing America?
What is the hidden meaning of the Elephant Clock?
The Science Museum host's its latest exhibition, 1001 Inventions: Discover the Muslim Heritage in Our World, which traces the forgotten story of a thousand years of science from the Muslim world, from the 7th century onwards. The free exhibition, which runs from the 21 January to 25 April 2010, will look at the social, scientific and technical achievements that are credited to the Muslim world, whilst celebrating the shared scientific heritage of other cultures. The exhibition is a British based project, produced in association with the Jameel Foundation.
Featuring a diverse range of exhibits, interactive displays and dramatisation, the exhibition shows how many modern inventions, spanning fields such as engineering, medicine and design, can trace their roots back to Muslim civilisation.